Our COVID-19 vaccine distribution contributions

Uganda has received 864,000 COVID-19 vaccines through the World Health Organization-backed COVAX initiative, with plans to receive more from various sources in the near future. Uganda has begun rolling out vaccinations across the country with more than 300,000 individuals receiving their first vaccination to date. We are delighted that the Ugandan Ministry of Health has recognised Kanungu and Rukungiri, where Nyaka works, as two of the districts with the highest vaccine uptake.
Nyaka was proud to mount a swift and strong response to the pandemic last year, distributing soap, masks and emergency supplies to Nyaka grandmothers and children, supporting the education of out-of-school children via teaching clusters, printed materials and the mobile library, as well as sharing health messages on digital platforms and community radio.
The majority of Nyaka staff are teachers and therefore eligible to receive the vaccine. Vaccinating teachers is an essential part of the strategy to re-open schools in Uganda; many Ugandan children have been out of school for more than a year and have experienced huge challenges and hardship as a result. I am happy to report that some of our teachers and program staff are already vaccinated; the rest are awaiting the arrival of additional vaccination supplies.
At Nyaka, we support almost 15,000 grandmothers- considered high risk because of their age. We are working to share information on the vaccinations and local vaccination sites with Nyaka grandmothers and the wider community so that they can protect themselves and continue to care for their grandchildren.
While I am very grateful to have received the vaccine myself, I am also sad that many who wish to access it are not yet able to do so. Uganda, with a total population of around 42 million, roughly half of whom are adults, remains a long way from provision of sufficient vaccines for country-wide coverage.
At Nyaka we are playing our part to support communities in southwest Uganda by:
Continuing to supply masks, soap and health education messages
Welcoming children back to school following the government's phased reopening plan and supporting them to readjust to the school environment, take their exams and continue their learning in a safe space
Supporting grandmothers to take care of their own and their children's health by following COVID-19 protocols and accessing vaccines
Sharing messages about the availability of COVID-19 vaccines and advocating for access for remote, rural populations
Supporting survivors of sexual and gender-based violence (SGBV), which has, unfortunately, increased alongside the pandemic.
We deeply appreciate your support for our work with grandmothers, children and the survivors of SGBV in southwest Uganda during this difficult time.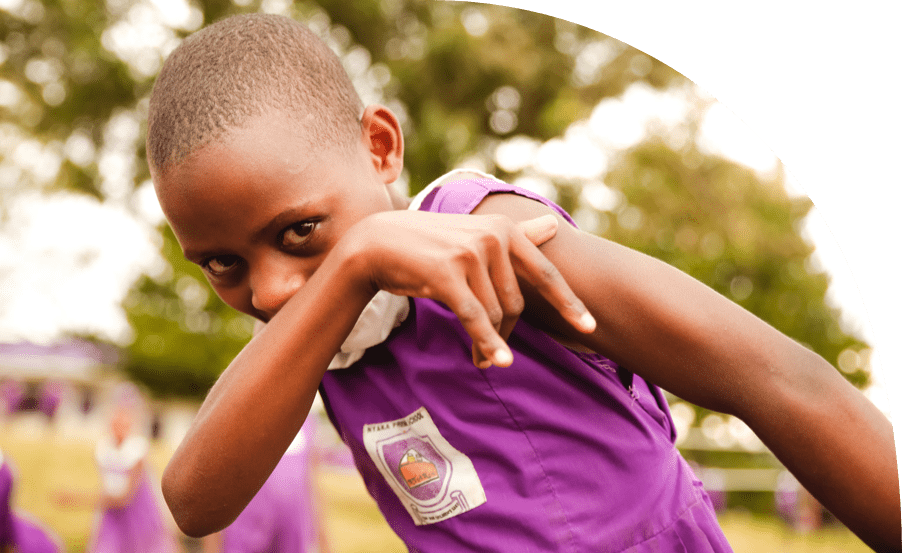 Support Nyaka
We rely on donors around the world to support our programs. Will you join them?
Donate