2022 Nyaka NYC Marathon Fundraiser

We are thrilled to tell Nyaka's supporters that when the renowned New York City Marathon takes place on Sunday, November 6th this year, Team Nyaka will be among the 50,000 runners at the starting gate. That's because 23 intrepid individuals are, right now, raising funds and spreading awareness for Nyaka as they train for their challenging 26.2 mile run through the city's five boroughs, finishing in Central Park.
The New York City Marathon is not only the world's largest marathon but one of the most awe-inspiring charity events on the planet.Tens of thousands of people come from all over America – and the world – to watch and participate, representing a multitude of missions and causes. That's because, in order to earn a chance to run in this most competitive of races, each runner must support a charity.
Nyaka has been one of the NYC Marathon's 500 charities since 2018. We began that year with five runners who raised $40,000 for Nyaka's children and grandmothers, then in 2019 we fielded 10 runners who raised $99,111. Because of COVID-19, the marathon was cancelled in 2020, but returned in full force last year when our team of 20 – which included Jackson, as you can see in the picture above — raised $116,211. This year we are proud to have 23 runners and expect the most successful year yet.
Clearly, the NYC Marathon has become an important part of Nyaka's yearly budget, but it's more than that. Each of our runners will not only raise thousands of dollars that go straight to our programs in Uganda, but they also will be sharing Nyaka's story with their personal networks. And the more people who learn about the visionary work that Nyaka does in Uganda, the more resources Nyaka will have to thrive and grow. We are deeply grateful for their extraordinary efforts.
In Uganda, Nyaka organizes a marathon event for the local people to participate in solidarity with our team running in NYC. Here in the US, are our fearless runners who will wear Nyaka's purple and gold colors in the race. They come from ten states across the country: Massachusetts, Colorado, New Jersey, California, Iowa, Michigan, Washington, Wisconsin, Florida, and New York:
Steve Bartomioli

Will Bernicke

Hunter Carpenter

Marta Djaletta

Griffin DiParlo

Nevin DiParlo

Michael Ferrandino

Christine Garcia

Olivia Hagerty

Emil Henry

Meg Husted

Mady LaFreniere
Zach Larson

David Leshnower

Valerie Levitt

Ryan Parcells

Jack Rooney

Matt Taylor

Chris Tierney

Lelia Venema

Zack Venema

Jack Wheatley

Lauren Zokan
Please consider supporting one or more of these runners as they try for their own personal bests – finishing a daunting race while raising a hefty sum for Nyaka's future. In the link below, you will see all of the runners' pictures and profiles and if you wish, can leave a supporting gift. The runners – and Nyaka's children and grandmothers – will all be thankful.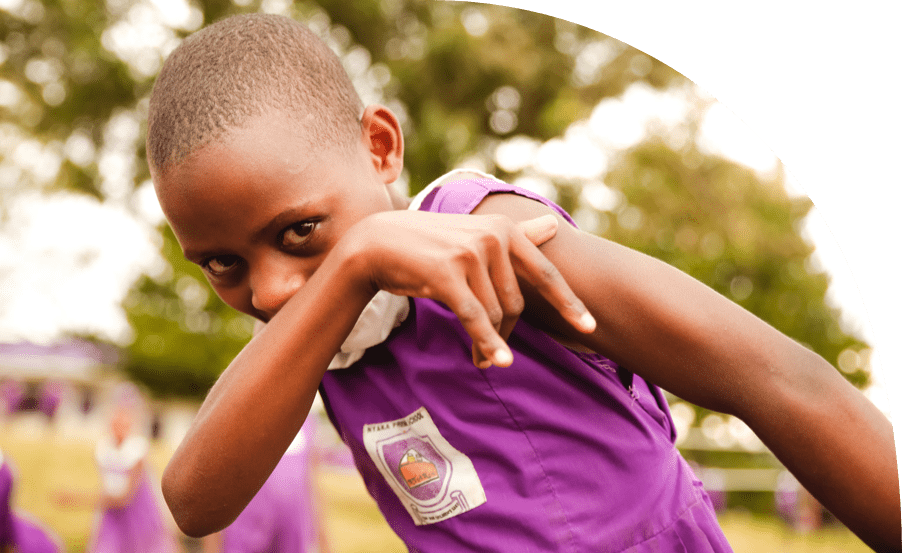 Support Nyaka
We rely on donors around the world to support our programs. Will you join them?
Donate