British High Commission's ambassador for a day competition.

The ambassador for a day competition gives girls aged between 14-18 years old an opportunity to spend the day shadowing the British High Commissioner to Uganda. The competition aims to build confidence in young women, helping them develop into first class leaders and is open to all girls from across Uganda. For this competition, girls were asked to write a 1000 word essay answering the question, "'If you were Ambassador, how would you use your influence to increase climate change action in Uganda and the world'?" Out of the many essays received, Comfort's essay was so compelling, she was one of three finalists selected. 
On November, 9, 2021, the top three finalists were hosted by the British High Commissioner to Uganda, Kate Airey, shadowing her and learning from her. During Gender Day at the UN Climate Change Conference, all three young women experienced what it's like to be a UK ambassador for a day, with a focus on climate change. Comfort, along with the other winners, spoke to High Commissioner Kate Airey about their hopes and dreams and how they are tackling climate action.
"I am so happy to have been selected as a winner of the Ambassador for a Day competition. I am looking forward to coming to Kampala and shadowing the British High Commissioner for a day. I am excited to learn more about what it takes to be a leader, especially as a woman. When I heard that my essay on increasing climate change action had been selected as one of the 3 winning entries from  across the whole of Uganda, I gained some strength. I felt that if I can succeed at this I can succeed in other things. It has given me confidence in myself. I am grateful to all the teachers and staff at Nyaka Primary School, Nyaka Secondary and Vocational School and Maryhill High School for their encouragement and support." 
Kashemere Comfort, age 18, Nyaka student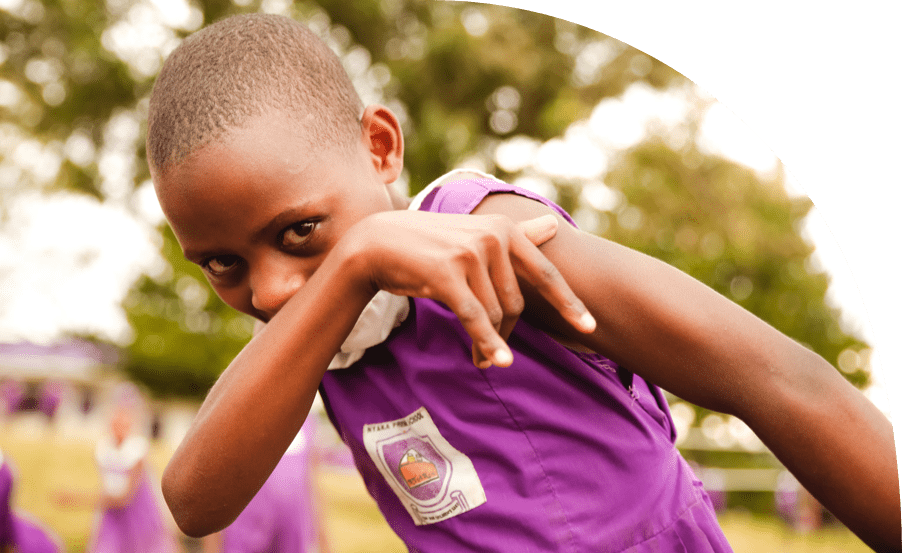 Support Nyaka
We rely on donors around the world to support our programs. Will you join them?
Donate