Stidia is a 55-year-old widow and grandmother of five children

Stidia is a 55-year-old widow and grandmother of five orphaned and vulnerable children living in Mulehe Village, Rushebeya Parish of Kambuga Subcounty Kanungu District. Stidia owns a garden filled with fruit trees, weather resistant seasonal and perennial crop varieties, and domestic animals (goats, chicken and pigs).
"After receiving training in microfinance and enterprise management, basic vocational skilling, agribusiness and livestock management from Nyaka in 2017, I tasked myself to embark on full-time agribusiness that would later change my storyline and income narrative. Nyaka did not stop at equipping me through training, but also gave me a startup microloan of $28.5, which I invested in the purchase of improved agro-inputs, tools and labor. Unlike before, I started using compost and liquid manure to boost my crop yields, running water control ridges to prevent soil erosion, and adopted the use of natural pesticides to mitigate crop pests and diseases. Agribusiness has become my income and food security lifeline from the time I joined Nyaka's grandmother program," she proudly said. 
Nyaka's MEAL team conducts Annual Household Income Surveys (HHIS) to measure impact and progression of household income, earnings, assets and poverty index (PPI). We also measure rates of compliance and adoption to standard practices in microfinance and enterprise management, WASH, agriculture and livestock care following several trainings, input distributions and group microfinance loan disbursements. Stidia's trajectory and progression above the World Bank extreme poverty threshold of $1.90 per day is a statement to the impact and the socio-economic transformation Nyaka is imparting on rural communities in South Western Uganda.
Our 2021 impact survey outcomes on household income and out of poverty progression index, estimated Stidia's daily income and earnings at $4.36, with livestock assets worth $198.5. Every season, her household generates over $380 (7x what she used to earn before Nyaka came into the picture) from her agribusiness and livestock enterprises. Oftentimes she also provides agricultural expertise and casual labor to other farmers at a fee of $2 a day. She is able to pay school fees, facilitate household expenses, contribute to her group savings pool and take care of all her loan obligations with grandmother and microfinance group of Rushebeya. 
"I have pride in seeing my orphaned grandchildren being able to continue with their education, while accessing most of the basic needs a parent would wish for their children…" she said. Stidia is looking to set up a small boutique for second hand clothes in the near future, to further expound and diversify her income sources.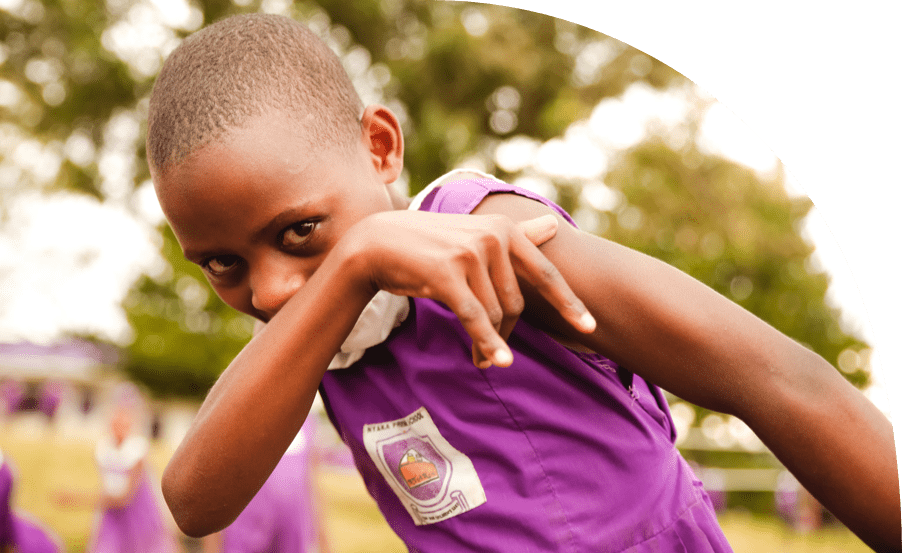 Support Nyaka
We rely on donors around the world to support our programs. Will you join them?
Donate