50th Annual TCS New York City and Nyaka Virtual Marathon.

Last year, the 2020 New York City Marathon was been cancelled due to Coronavirus. While we were looking forward to this historic event, we also wanted to keep our runners safe.
On September 7, 2021, Nyaka participated in the 2021 TCS New York City Marathon as a charity partner to commemorate the marathon's 50th anniversary. We were excited to have Nyaka Founder and CEO, Twesigye Jackson Kaguri, running again this year along side 17 other dedicated runners. The extraordinary loss, turmoil, and disruption of the past 21 months has tested our global community in a way that none of us had previously experienced. On the bright side, this past year and a half has pushed us all to be the strongest and most resilient versions of ourselves. It is this sentiment and hopeful spirit that we brought into this year's New York City Marathon. Runners raised $125,000 in just four months!
Each year on the day of the NYC Marathon, the Nyaka community hosts its own marathon in Uganda to symbolically run and walk alongside the team in NYC to show solidarity. This year the marathon was held virtually with ambassador to Uganda, Natalie E. Brown, joining a few runners at the starting line to flag off the start of the marathon. It's estimated 75 people including staff, students, grandmother's, and friends of Nyaka ran in Uganda! While many runners only competed a portion of the marathon distance (26.2 miles), we had four men run the entire distance. These same men registered and completed in the 2020 virtual TCS Marathon from Uganda last year!
Running in Uganda and NYC on September 7th allowed Nyaka to be featured in both the Jaro4me Magazine and The Informer UG with each article highlighting Nyaka's history, mission, and the coinciding races.
To read both articles, visit: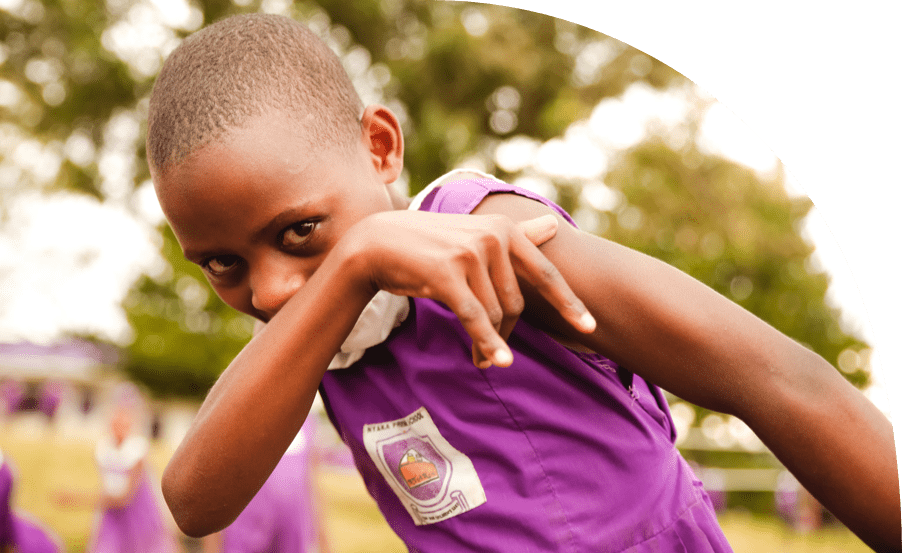 Support Nyaka
We rely on donors around the world to support our programs. Will you join them?
Donate