84 students learn STEM skills at our second annual Robotics Camp.

For ten days each December, Nyaka holds its Annual Robotics Camp at Nyaka Vocational Secondary School (NVSS). Students from Nyaka and the surrounding communities attend this unique and innovative camp. Here, they spend their time gaining skills and confidence in all things science, technology, engineering, and mathematics (STEM). Camps like these help to foster students' lifelong love of learning and knowledge. All students who graduate from Nyaka or Kutamba Primary Schools can attend NVSS, and they all enjoy Nyaka Robotics Camp!
Our second annual Robotics Camp, held in December 2019, gave 84 students from across the region the opportunity to learn essential STEM skills and connect with other students dedicated to solving their communities' most pressing problems. The Robotics Camp taught a wide range of tech information, including advanced software, advanced robotics, foundation software, foundation robotics, how to code, and even how to program unique inventions. Students who attended the camp left with a diverse array of useful skills. It also deepened students' love for science and math, which will help them continue to learn and grow.
Nyaka's new Chemistry and Physics laboratory will allow us to expand our STEM facilities and contribute to future camps and programming to support even more students in the community. We hope to make each Nyaka Robotics Camp even better than the last.. After the success of this year's camp, we look forward to seeing what next year holds!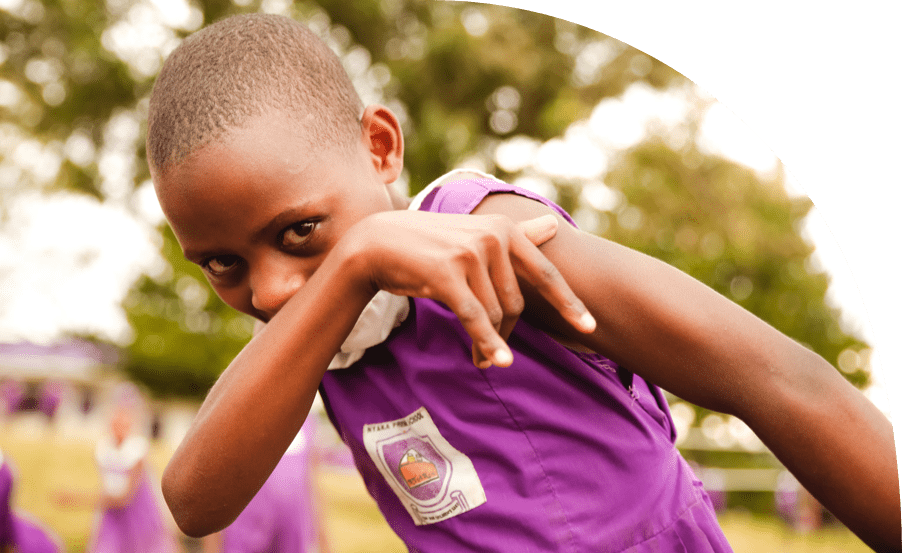 Support Nyaka
We rely on donors around the world to support our programs. Will you join them?
Donate