Top 10 Moments Of 2020.

1. Finishing Nyaka Vocational and Secondary School
Nyaka has completed the construction of the NVSS campus including a brand new chemistry and physics laboratory! The NVSS campus is complete with a fence and gate to keep all our students safe.

2. Returning of students to school
In mid-October, schools reopened for the candidate classes of P7, S4, S6 (Grades 5, 10, and 12 equivalent) and the finalists in tertiary colleges/universities. Nyaka was thrilled to welcome students back to school after seven months of mandatory countrywide lockdown.

3. Leading on posters and masks, emergency response
Beginning on April 1st 2020, Nyaka rolled out a strong public health and emergency response initiative: distributing masks and bars of soap to the COVID-19 task force and grandmothers, sharing multi-lingual health messages, and installing multiple hand washing stations in the community to encourage frequent hand washing.

4. Adding 5,000 Grandmothers to our Grandmother Program
We now work with a total of 15,000 grandmothers, who are caring for an estimated 80,000 biological and non-biological grandchildren.

5. Expanding our Sexual and Gender Based Violence (SGBV) Program
In total Nyaka has established four Healing Centers based in hospitals in Kanungu and has delivered bespoke training to local community members, healthcare workers, and community development officers.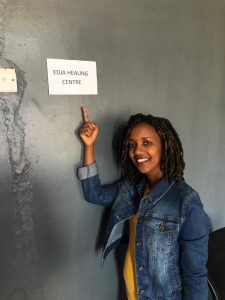 6. SGBV Program- essential workers
The Sexual and Gender Based Violence (SGBV) Program staff were essential workers during lockdown, providing medical care, counseling and legal advocacy to survivors. As in many countries across the world, Uganda experienced a 'shadow pandemic' – increased cases of SGBV in the wake of the lockdown and post-lockdown.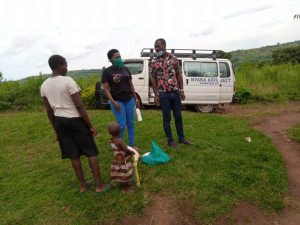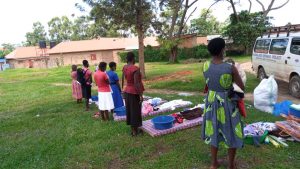 7. Virtual marathon
Runners from around the world represented Nyaka during the 2020 Virtual TCS New York City Marathon.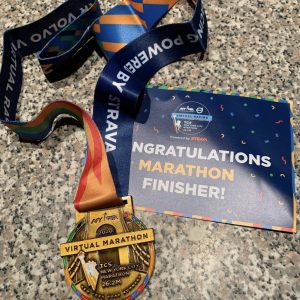 8. Jackson's 50th birthday lunch fundraiser for 15,000 Grannies
In September, Nyaka held a grandmother focused fundraiser in celebration of Jackson's 50th birthday. Our goal was to make each of our grandmothers feel appreciated by treating them to lunch.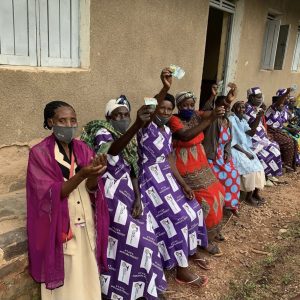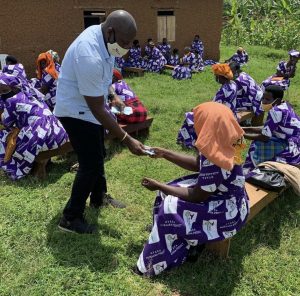 9. Supporting clusters of students
Students have been consistently taught by Nyaka teachers during outside study sessions. When students are not able to attend school due to countrywide mandatory school closures to reduce the spread of Covid-19, teachers carry out home visits, bringing educational materials and the mobile library to support small group learning clusters.

10. Radio public health education
An estimated 400,000 people have been reached by our radio programs. Nyaka has held several radio programs to educate communities on topics such as SGBV and COVID-19.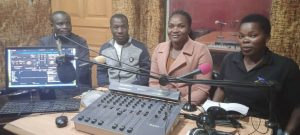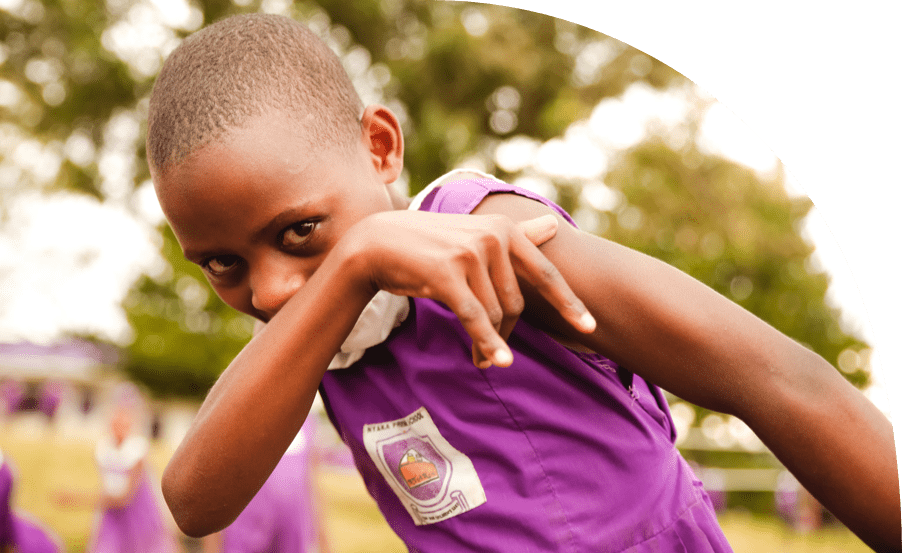 Support Nyaka
We rely on donors around the world to support our programs. Will you join them?
Donate