Nyaka at UNGEI's Transforming Education Summit

"As a young boy growing up in Nyakagyezi, a small village in southwestern Uganda, I saw how girls were mistreated and not sent to school. The few who were given the opportunity dropped out when their menstrual periods began and were then forced to marry at a young age. Women did not have the right to earn money or buy land. Nyaka has invested in girls' education and women's welfare from the day we started, and I want this concept to be replicated all over Uganda and the world."
– Twesigye Jackson Kaguri, Founder and CEO, Nyaka.
Nyaka's Founder Twesigye Jackson Kaguri represented the organization in the UN Girls' Education Initiative (UNGEI)'s Transforming Education summit in New York from September 19-22. The summit was a coalition of selected representatives of non-governmental organizations around the world who are doing work to promote and advocate for girls' education.
Annually, over 54% of students educated at Nyaka are female. On top of receiving free education and school supplies, they are given materials needed for menstrual hygiene and have access to counseling. This support gives them the opportunity to stay in school and concentrate on their studies, increasing their chances of success.
In an increasingly dynamic world, education must be prioritized and elevated to the forefront of the global agenda. Nyaka is proud to contribute to this big conversation, that will transform education to transform the world.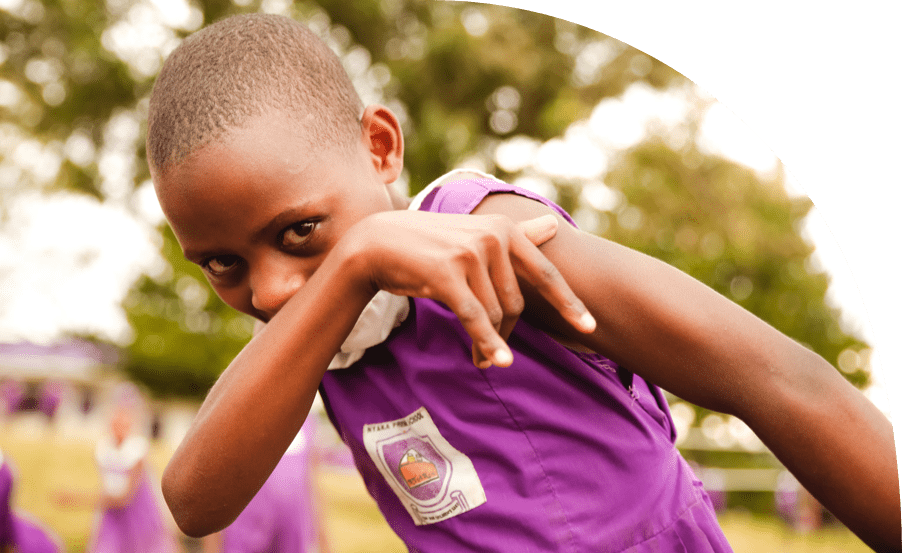 Support Nyaka
We rely on donors around the world to support our programs. Will you join them?
Donate